The Basics Of Retargeting
Have you ever browsed the internet and felt like you were being followed by a company? The furniture set you looked at two days ago keeps popping up in an ad on every website you visit. Why does this happen? If you have experienced this type of internet advertising, then you have been the target of a retargeting campaign.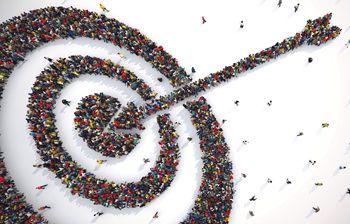 Retargeting (also known as remarketing) has become very popular in recent years. Retargeting is a great way to market to potential customers who are already familiar with your business.
They have spent time reviewing your website, filled out a form or took another specific action on your site. This type of advertising has become an extremely popular way for businesses to stay in front of prospects they know have a higher likelihood of converting into customers, due to their online actions. But how do advertisers gather this information about prospects?
What Is Retargeting?
Retargeting ads are online ads that are shown to people who have already visited your website or are a contact in your database (e.g., someone who signed up to receive information from you). There are two main types of retargeting campaigns, ones that use a pixel, or coding on your website and ones that are list based.
Pixel Based Retargeting
A pixel is a piece of JavaScript code that is placed on the landing page connected to an ad. When someone visits that page, the code then gets recorded in their web browser. This is also known as being "cookied." When the visitor leaves the first site and visits other sites, the cookie notifies retargeting platforms to serve selected ads to this person's browser screen.
Marketers love the pixel (or cookie) retargeting option because it allows them to reach potential customers while the company's services are fresh in their mind. The retargeting can be as broad as anyone who visited any page on a site, down to someone who looked at a certain page on a site or who completed a certain behavior (e.g., put an item in their online shopping cart, but did not complete the purchase).
List Based Retargeting
List based retargeting allows companies to upload a list of email addresses that have been collected from customers who signed up to receive information. This type of retargeting is mainly used for social media advertising. List based retargeting is beneficial because it identifies people who have actively taken an interest in the business. The downside is that most people have more than one email address these days. When filling out online forms, they may provide a work email, but have a personal email address attached to their social media account. If this is the case, then retargeting these people on social media isn't possible.
Both types of retargeting have their benefits. But, before deciding on the type of retargeting, companies should evaluate their goals, as well as who their customers are. If most of your customers are older and tend not to use social media, then retargeting on Facebook or Twitter won't benefit you. If the goal is to increase the impressions your ads receive, then retargeting on the internet might be better since the ad will show on websites rather than social media. Like all other types of advertising, there are a lot of things to consider with retargeting, but the ability to serve up timely ads and focused targeting is hard to beat.