The State of State Marketing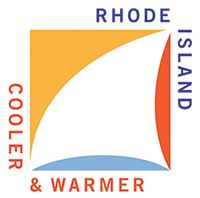 Tourism is big business for most states. The U.S. travel industry generated 1.47 trillion in revenue in 2014. Every state competes to get their share of tourists by launching multi-media campaigns, complete with slogans they hope communicate their unique appeal and will lure visitors. In their efforts to create the perfect slogan, some states have nailed it, while others have stumbled.
Two of the most successful state campaigns are New York and Virginia. "I ❤ NY" was first used in 1977 and is so successful, it hasn't been changed since then. The NY heart logo has been conscripted for slogans all over the world. Another long-time successful campaign is "Virginia is for lovers," which has been in use since 1969. It has become one of the most beloved and enduring tourism slogans in the country. Other states' campaigns haven't worked out as well.
Since 1980, Pennsylvania has changed the state slogan five times. Each time a new slogan is rolled out, the marketing changes have cost the state millions. The latest slogan "Pennsylvania: Pursue Your Happiness" debuted in 2016 to mixed reviews. Many residents feel that the slogan doesn't communicate what Pennsylvania has to offer.
Rhode Island recently decided to reinvigorate their state's marketing and hired the same designer who created the successful "I ❤ NY" campaign. Unfortunately, it turns out that when it comes to state slogans, lightning doesn't strike twice. The launch of the "Rhode Island: Cooler and Warmer" campaign met a significant backlash. People ripped the slogan apart on social media, saying it was confusing. To compound the problem, images from Iceland and Massachusetts instead of Rhode Island were used in the campaign. Over $5 million was spent on the campaign, but eventually the Governor was forced to scrap everything and start over.