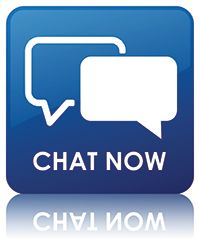 Online option can provide greater customer satisfaction
Regardless of the type of business, customer service is crucial to success. Making sure that your customers can be heard will keep them coming back and often translates into more word-of-mouth referrals. Finding ways to provide your customers with different ways to interact with you is vital to staying ahead of the competition. With the increased use of the internet, many businesses are adding web chat to their websites.
Web Chat for Customer Engagement
The use of web chat continues to grow as businesses realize the benefits they can reap from this online tool. Adding this website functionality allows your customers to chat with your business in real-time. They can ask questions, get advice and gain confidence in the quality of products and service you offer. Customer convenience is the main reason many companies add it to their site.
Prospects and customers can get assistance immediately, instead of having to make a phone call, or type up an email. All of these can sometimes derail the purchasing process. The speed of response with web chat enhances customer service because you are communicating with them real-time, exactly when they are interested in getting information. Additionally, when a customer contacts you via web chat regarding a problem or complaint, you can start working on addressing it immediately.
Chat Bots - The Next Generation
Currently, web chat requires that a human customer service representative be on hand to interact with inquiries. On the mobile side of things, chat bots, which use artificial intelligence to reply to inquiries, are now being developed by many of the messaging services such as Snapchat, WhatsApp, Kik, and Facebook Messenger. The hope is that chat bots will expand the options for interacting with a larger number of customers.
These bots will soon be able to have full interactive text conversations with customers to answer questions and even close a sales opportunity, with the option to purchase right through the bot. There is still a lot of testing and refinement in the works for this new technology but some early adopters, like 1-800-FLOWERS, already have chat bots in use. As technology continues to change, the ways that businesses connect with their customers also evolves.