Do You Know What Google is Saying About Your Business?
Compiled Default Listings Can Contain Wrong information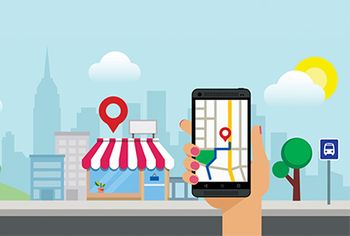 More than one-third of all browser searches and more than half (56%) of mobile searches results relate to "near me." The rise in conversational AI, such as Alexa and Siri has added to this trend, which is changing how search results appear in Google. Before Google displays results pulled from your website SEO, it will show results from Google My Business listings first. These listings allow for consumers to quickly find all the information they need, without having to comb through a business's website.
Now you may be wondering if your business has a Google My Business listing. To find out, do a simple Google search of your business and see what results appear. You may be surprised to see that a Google My Business listing appears for your business. Can't recall creating one? That's the magic (or danger) of Google; they automatically create a listing for you.
Google compiles user suggestions and their army of web crawlers to input as much information about your business as they can. However, many times this default information that's showing isn't always correct. If you haven't claimed and populated your business listing, it could show an old location address, the wrong contact information or even have your website link to a competitor's website.
Claiming your Google My Business page is easy. Once you find the Google My Business listing created for you, you will see an option to "claim this business." The online process will take you through a series of steps to confirm you are the legitimate owner of the listed business. Once this is completed, you will be able to edit any existing information, as well as add additional information that may be helpful to consumers.
So what information should you include? The basics are required, such as address, contact information and business hours. To fully optimize this high profile listing, you should add as much relevant information as you can. This includes a business photo, upcoming events, deals you have running and reviews. You want consumers to be able to learn about your business by looking at your Google My Business listing. The more relevant information you include, the higher up you will appear in Google's search results.
Two important things to remember about Google listings. First is that they include reviews, which allow anyone to post comments about your business. This feature cannot be turned off, so it's necessary to monitor your listing. Make sure to respond to both positive and negative reviews you may receive, as well as answer any questions consumers ask. Anyone can also "suggest an edit," which is another reason to keep an eye on your listing.
Google My Business is an important SEO tool for your business. It works as a one stop shop for all information consumers need to know. Once set up, continue to update your Google My Business with upcoming events, posts about new articles on your website or exciting things happening at your business.
Increase Response Rates with Better Online Forms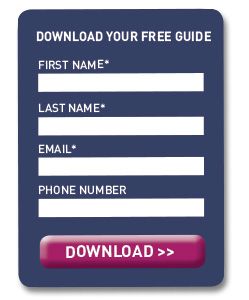 Incorporating online forms is standard practice for websites and landing pages. Including one is a great way to collect information on potential prospects or customers, but the art of online forms can be a tricky concept to master. Getting online visitors to actually fill out the forms and surrender their information can be difficult. There are many factors to consider when creating a form.
Before you start sprinkling random forms on your website, you should first determine what the goal or purpose is for the form. Do you want to increase the number of subscribers to your newsletter? Cultivate new leads for prospective clients? Expand your distribution for your monthly specials email?
Keep in mind that online visitors are more likely to complete a form if they feel that they will receive something of value in return. This might be receiving access to download valuable information, receive a discount or more details about a product or service you offer. As online experience has grown, people have become more savvy about providing their information.
Once you've established the purpose of the form, you'll need to decide what information is needed from the prospect. Studies have shown that having fewer fields to fill out on a form increases the rate of completions. In one case study, a form that initially had 11 fields to fill out, when replaced with a 4 field version, resulted in form completions increasing by 160%. Once a form goes beyond 6 fields to fill, the completion rate drops dramatically. When a field is required, make sure to make that clear by either stating "required" or using a * in the form label. Accurately label all forms and always include a headline with information on why a visitors should fill out the form. The goal should be to collect just enough information to "start the conversation" with the prospect.
Next, you'll want to think about design. Forms should be organized, visually attractive and easy to use. As far as what order the fields should be in, start with the easiest fields to complete and then move to the harder fields. Make sure that each field on the form is clearly labeled. Use easy to read colors that provide a good contrast with the background.
At the end of the form you'll need to include a "call to action" or submit button. Don't use the word "submit" in the button. Forms using the word "submit" have a 3% decrease in conversion rate. Research shows that words, like "click here" or "go" that suggest less commitment tend to perform better.
Don't forget to include a thank you page, which prospects who submit a form are automatically directed to. On this page, be sure to thank them for completing your form and let them know when and how you will be responding. Since they have already shown interest in your business, content on the thank you page can direct them to a relevant page on your website for them to explore more of your site content. If you were offering access to download content, give clear instructions on how they can obtain that information.
One important thing to keep in mind is timing of online interactions. When a person completes a form, they are expecting a quick response. So, before you go live with any form, establish a process for replying to forms that are submitted. Planning should include determining who will be receiving form notifications, who is responsible for replying, as well as what the response(s) should be. Finally, be sure to keep track of form submissions and the outcome of the interactions with the prospects, so that you can make adjustments to the form and response process as needed.
Controversial NIKE® Campaign Grabs Attention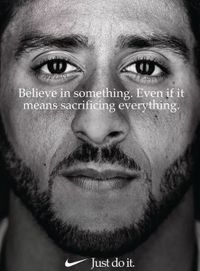 In early September Nike launched their latest "Just Do It" campaign, created by agency Wieden & Kennedy. The new ads were textbook Nike; embracing the sportswear company's habit of celebrating rebels and pushing the limits.
One brand tracking company estimated that 50 percent of U.S. consumers (over 18) saw the Nike ad in the first two weeks after its launch. In case you've been living under a rock, the ad featured Colin Kaepernick, the former NFL quarterback, who started the protest movement in 2016 against racism and police brutality by kneeling during the pre-game national anthem. The campaign's copy which reads, "Believe in something. Even if it means sacrificing everything," alludes to the fact that Kaepernick has not been able to sign with an NFL team since he began the protests.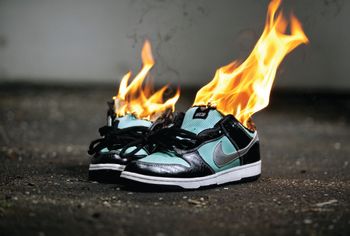 Initially, the response to the campaign seemed to be negative. Nike's stock price dropped by 3.2 percent, which was the biggest one-day drop since April. Social media backlash lit up screens with video posts of people burning their Nike shoes and cutting the famous swoosh logo off their clothing.
By mid-September, a new story was emerging. Nike's stock price had hit an all-time high of $83.47 per share. Tracking of retail sales showed that Nike merchandise purchases were up by over 20 percent, compared with 2017 figures. The company added 170,000 new Instagram followers.
In addition, Nike garnered over $43 million in unpaid media exposure related to the Kaepernick campaign. One research company tallied the media coverage that was generated and categorized whether it was negative, positive or neutral. Over $32 million of the coverage was either positive or neutral.
Consumer polling by Quinnipiac University revealed that 49 percent of American voters approved of the ads, while 37 percent disapproved. The poll found that 67 percent of voters felt that NFL players had the right to protest. However 47 percent did not approve of them taking a knee during the anthem. A closer examination of the numbers shows a huge age gap. With people ages 18-34, 67 percent of them approved of the protest. Of those 65 and older, 46 percent did not approve.
In analyzing the failure or success of Nike's campaign, it's critical to remember who their core customer is. And it is not conservative, white, 65 year olds. Nike understands that two thirds of their customers are under age 35. The campaign resonated with these category influencers, who drive the brand awareness. Another thing to keep in mind is that Nike is a global brand, with huge sales outside the U.S., where consumers are invariably less emotional about our national anthem.