The Power of Visuals in Social Media Marketing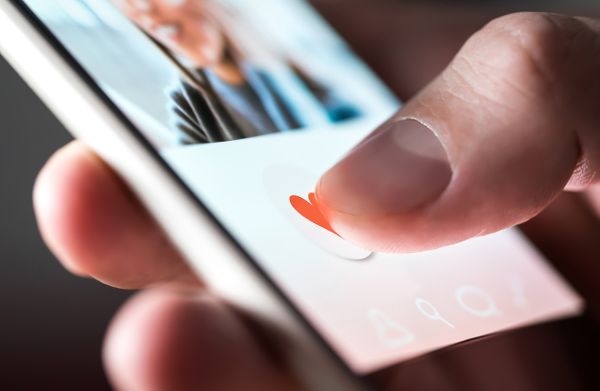 A picture is worth a thousand words. With the rise of social media, this common expression has more meaning now than it ever did. When posting on Facebook, Twitter, Instagram, or LinkedIn, companies should accompany their posts with a relevant visual to increase information retention and consumer engagement.
According to the Sprout Social Index, 58% of social media users prefer visual-first content. That means graphics, images, and produced video should be the focus of a company's social media profiles.
74% of consumers share video content from brands on social media, meaning they've spread the brand's influence for free!
According to research, people only remember 10% of what they hear three days later. If your message is accompanied with an image, 65% of it will be remembered in the same time frame.
When creating posts on social media, brands should use various types of visuals. Mixing up the type of image, be it a photo, meme or infographic, can keep the brand's page fresh and interesting for the consumer.
It is imperative that companies keep a consistent brand identity across all social media platforms. By posting the same image across all platforms, companies provide a cohesive message to the customer, which in turn generates more attention, engagement and loyalty.
If struggling to produce visual content, companies can reach out to their fan base on social media for photo submissions. Companies can ask permission to feature these posts on their own pages to generate conversations. As an added benefit, this will create a strong online community of dedicated fans to engage with.
Why is all of this important? To put it simply, social media sites are where the consumers are at. For almost half of consumers, social media is where they go to first if they have questions or issues. Also, social media has become a crowded space. Companies need to include compelling visuals in their posts to stick out and grab the attention of the customer.
Visuals are what the users prefer to see and interact with. A good social media plan will reflect this sentiment by including relevant imagery with their posts.
Understanding Photo Copyrights
Guidelines for When You Can (and Can't) Use an Image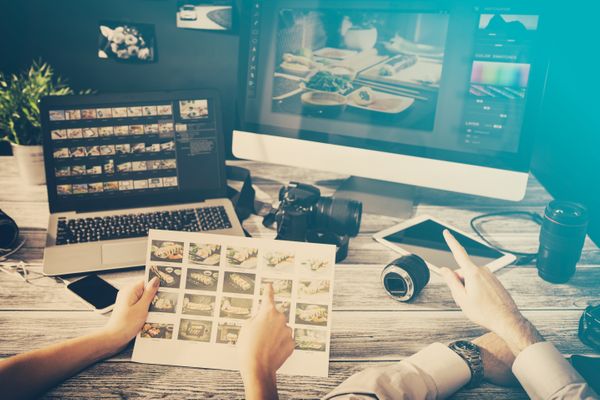 With the abundance of photo images available on the internet, it can be difficult to determine if you have the legal right to use an image. Whether you find an image on Google, purchase a stock photo or hire a photographer to shoot custom images; it doesn't mean you have free rein to use the image where ever you want. The photo licensing rights, which are outlined in the contract, for using any image spells out exactly what you are entitled to.
Clorox was recently taken to court for violating the copyright of a photographer, whom they had hired to shoot an ad campaign for them. Photographer, Jill Greenberg, produced a series of portraits of cats for a Fresh Step cat litter campaign. The contract with Greenberg limited the image uses and duration. Clorox violated the terms of agreement by using the photos in other works; like gallery showings, television shows, and downloadable wallpapers; which were not included in the contract. The court case is still ongoing.
To avoid running afoul of photo copyright laws, there are a few questions you can ask yourself when determining what, if any, rights you have to use images.
Do I own the copyright?
If you created the image yourself, you own full rights to use it however you wish. Keep in mind that the image that you produce must be unique from others, or it may violate copyright. If you did not take the picture yourself, you should obtain permission from the creator or purchase the right to use it. You should be careful to use the image only for purposes outlined in the agreement to avoid any complications with copyrights, like with the lawsuit Clorox is facing.
Is this image licensed with creative commons?
Another way that is permissible to use an image is if the image is licensed with creative commons. These licenses allow photographers to share their copyrighted photos, while retaining the copyright to the original photo. Images under a creative commons license can be used for free, with some stipulations made by the creator. There are websites, such as Flickr, which have thousands of creative commons images on them for you to browse.
Is this image in the public domain?
Another possibility is that the image in the public domain. A photo would be considered in "public domain," if the image was created by the government, the copyright has expired, or the creator put the image in the public domain. Anyone can use images that exist in public domain. You can use the image in any way and can alter it however you like. Copyrights expire 70 years after the death of the creator. For a previously copyrighted image to be in the public domain in 2019, the creator must have passed away in 1949, regardless of when the photo was taken.
Will I be using this under fair use guidelines?
The final litmus test for using a photo is under fair use guidelines. Fair use is the legal right to use a copyrighted image - as long as it is for educational, research, personal use or if it benefits the greater good in any way. Fair use also includes repurposing a picture to give it a new purpose or meaning, such as a parody.
Reviewing each of these copyright clarifying questions is a good starting point for determining if you can legally use an image, but it's not infallible. Even if you've purchased the rights to use a photo for one purpose, it does not automatically mean that you can use it multiple times. When in doubt, it is always best to verify usage permissions from its creator.
The Right Way...and Wrong Way to Respond to a Public Relations Crisis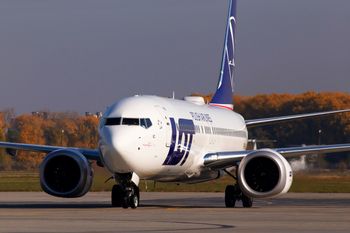 As much as companies may hate to admit it, public relations crises are a very real, constant threat to their brands. Rather than be caught off guard, it is important to recognize the potential threat and be prepared to respond appropriately in a timely manner. Two recent public relations disasters help illustrate examples of both poor and effective crisis management.
Boeing's new aircraft, the 737 Max 8, was involved in two fatal plane crashes, one in October 2018 and the other in March 2019. Initially, Boeing placed blame on the pilots, claiming that they had failed to properly handle the new flight control system. After investigation, it turns out that the 737 Max 8 had a technical problem with its new flight control system. As a result, Boeing faced allegations that they were aware of this issue during manufacturing and then failed to properly train the pilots on the new software.
As the public relations crisis continued to escalate and garner more media coverage, Boeing continued to deny responsibility and refused to recall the 737 Max 8. It wasn't until governmental agencies decided to ground the planes that Boeing publicly acknowledge there was an issue with the new software. Boeing has been researching a solution to the faulty flight control system for months.
In June 2019, at the Paris Air Show, Boeing CEO, Dennis Muilenburg, finally apologized for the accidental deaths after months of silence and denial. In the public apology, Muilenburg also stated that they have a solution which will soon be submitted to regulators. He also apologized for the poor communication of his company during this crisis.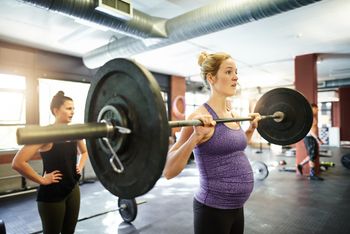 An example of properly handling a PR crisis was how Nike responded to charges that they were not treating female athletes well. On Mother's Day, the New York Times published an opinion piece from Olympic runner, Alysia Montaño, detailing the lack of a provision for maternity leave in Nike's sponsorship contracts. When female athletes decided to start a family, Nike paused their sponsorship of the individual until she could return to the field. This was problematic because of gender equality and because these athletes depended upon this income.
Shortly after the article started gaining traction in the arena of public opinion, Nike issued a full statement supporting female athletes and declaring that their contracts moving forward will include terms for family leave. Nike's response to the PR crisis was done in a timely manner, while the media spotlight was bright and helped to turn the negative news coverage on its heels.
So, what can companies learn from these examples? When faced with a public relations crisis, it is imperative to be transparent with the public. Boeing knew about the problems with the 737 Max 8, but tried sweeping it under the rug. They faced much more backlash, than if they had been transparent and responsive to criticism. Nike, who quickly admitted fault in a public statement and issued details about their plans to correct the situation, have been commended for their actions.
Another takeaway is to act in a timely manner. Boeing did not act after the tragic accident in October of 2018, and another plane crashed as a result of it. Nike, however, responded within a week of the incident with a set solution to the issue at hand. Had they waited, the media could've placed Nike in a more negative light.
Lastly, the response to a crisis should be sensitive to the situation. Boeing should've immediately shown concern for the loved ones of the victims, but their apology came months after the tragedy. Nike began their statement by recognizing the greatness of female athletes everywhere and then offered an immediate solution. They showed thoughtfulness and provided an earnest solution – a perfect combination.
These PR crises are ongoing, and will be for many months. Boeing will need to implement software changes and train all of the pilots before the 737 Max 8 can fly again. Nike needs to revise their current contracts to include family leave and include the provision in all future contracts. When responding to a PR disaster, companies cannot make empty promises. They must follow through if they truly want to rectify the situation.
No one can predict when a PR crisis will occur. It is important to acknowledge the possibility of one and be prepared to respond. When and how a company responds is just as important as addressing the issue at hand.
Kyle McKiernan - AdAbility Summer Intern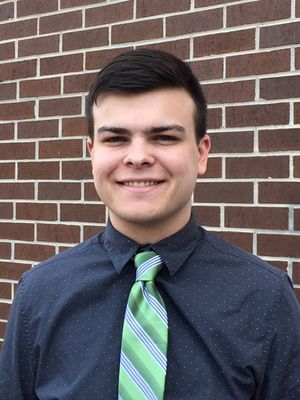 Kyle McKiernan, an upcoming senior at King's College, is interning at AdAbility Marketing Communications this summer. He will have the opportunity to work closely with the agency staff learning about developing marketing communications in different industries. Kyle is active on his campus as Vice President of the Comic Book and Media Club. His favorite superhero is Green Arrow. He also serves as officer of the college's Cantores Christi Regis Choir.