Marketing Advertising Careers
AdAbility Marketing Communications is based in Camp Hill, PA. We specialize in marketing communications that strengthens brands and generates results across diverse client industries. Our team members have real world experience that translates into understanding how to grow our client's businesses.
If you're obsessed with uncovering creative solutions to business challenges – introduce yourself.
Student Internship Program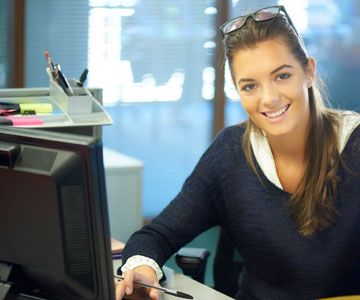 Overview
AdAbility Marketing Communications is looking for a motivated student, who is an enthusiastic learner that wants to gain real world experience. You'll need exceptional communication skills (both oral and written), consistent attention to detail, good organizational skills and the ability to flourish in the face of challenges. Must understand and know how to use Microsoft Office and all social media platforms is necessary. Familiarity with Adobe Creative Suite programs is a plus.
Internship Details
This is a paid internship that will provide you with hands-on experience working in a professional environment. Our program is designed to jump start your transition from school to career. You'll learn more about marketing communications while you learn about yourself, what you love to do and what direction you'd like your career to take.
Responsibilities
Client industry related competitive research and business environment assessment.
Develop written materials including, but not limited to, press releases, social media posts, articles, presentations.
Monitoring of brand conversations in social spaces and develop editorial content, as needed.
Compilation of prospect databases and resources
Assisting in the organization and execution of marketing outreach events.
Collaborate in development of creative concepts and designs
Support the creation of social media, website traffic and interactive reports
Additional duties as required or assigned
Basic Qualifications
Must be 18 years of age or older
Undergraduate student in 3rd or 4th year of study
Majoring in Communications/Journalism, English, Public Relations or related field of study
Ability to work 24-30 hours per week
Located within driving distance of our Camp Hill, PA office
Must have a valid driver's license